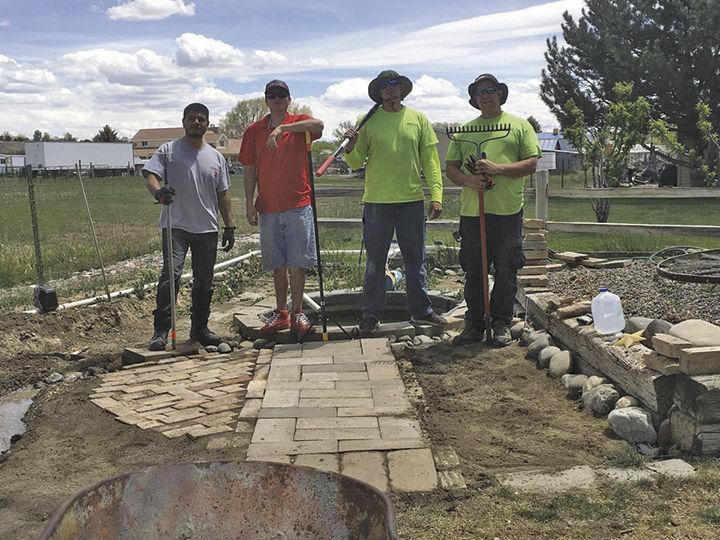 The Glass Doctor of Montrose was struggling. Along with many other businesses, it saw work plunge in the wake of the COVID-19 declared pandemic, and resultant statewide restrictions.
Owner Curtis Lyon was losing sleep — over his crew and their families, Lyon's wife, Emarae Lyon said. He needed something to help keep them afloat, applied for a loan under the Paycheck Protection Program, and when he received it, looked for ways to give his team hours.
In another part of town, retired teacher, former deputy and U.S. Army Veteran Daniel Tyler was counting his and wife Deanna's pennies, saving up to pay someone to perform critical work on his property. He needed someone who, unlike him, could lift, bend, or for that matter, walk for any meaningful length without having to sit down in a wheelchair.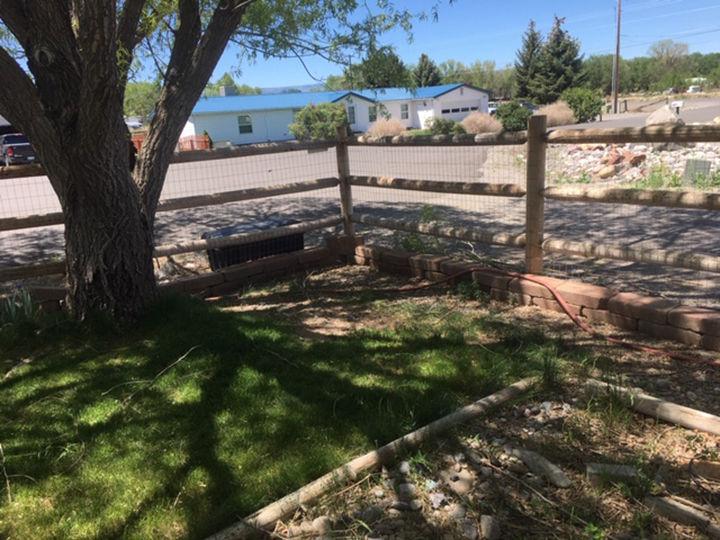 He found Lyon and the Glass Doctor team after Emarae, who he knew through his teaching career, contacted him to see if he knew someone in need.
"Those guys came over and worked their hearts out all day," Tyler said. On May 15, the Lyons and their workers Taylor Kerman, James Fuller, Roberto Salazar and Alonso Trujillo finished off a pond for Tyler's ditch water, put in stone work around a fence, fixed ditch piping, and weeded.
"I was just really, really pleased those guys would do that. Those guys, they came over and went right to work, even played with my dog," Tyler said.
"They couldn't go to work because of everything being shut down. They voted and said, let's go help people who need some help and that's what they've been doing."
Emarae Lyon said it was Curtis' idea, which he ran by his workers.
"We did not want to have anybody on unemployment. Curtis worked really hard to get any little job, anywhere, to do," she said.
Lyon thought getting a Paycheck Protection Program loan might help his employees and when it came through, it was a "blessing," his wife said.
"We still don't have a full schedule, however, we need to give back, because this is absolutely a godsend," Emarae said.
The Lyons thought that if they put out the word, they could send their employees to a small number of older adults, or others in need, to perform work for them, since there was not enough work for crews at the Glass Doctor.
"I just knew that some of our senior folks need help with yardwork because they haven't been able to get out. We chose one person a week (for four weeks)," Emarae said.
"It's just trying to give back to the community," Curtis said. "We always try to do something. We saw this opportunity as a way to help the elderly or those in need and so forth, since we're slow. It gave my guys something to do and we were just able to help out."
Tyler was impressed with the generosity from people who work with glass, doors and windows. "They usually don't run the end of the shovel and they all did that day," he said.
"We hear about people struggling. They're struggling too, yet they were willing to help somebody. I was saving money to maybe pay to have that done. I had enough to buy the rock that they placed, but that's all I had," Tyler said.
He gave an "attaboy" to The Brickyard for providing the material at a good price.
"Montrose has some wonderful people," he said.
He recognized two of the Glass Doctor employees who turned up at his house last week — he knew them from his teaching days at Montrose High School.
"I recognized both of them right away. It always makes my heart feel good when I meet the kids I had and they want to talk," Tyler said.
"We've got people on Facebook going 'Oh me, oh my,' and mostly, 'oh me.' And here these people are, wanting to help me," he added.
"It worked out in so many ways," said Emarae. "We got to do something for our community; our boys got to keep working and everyone is able to feed their family and able to do what they need to do to take care of themselves.
"We're really excited about the way things have worked out. It was a lot of prayer."
The Glass Doctor is slowly adding work back onto its schedule as the state transitions toward a phased-in reopening. The business is able to give the employees some more hours, while also following the state directives.
"We're just so thankful all the way around. I feel like it was a true blessing," said Emarae.
"I'm pretty grateful my employees were willing to take this on and help out the community," Curtis said.
"I'm proud of them for doing it."