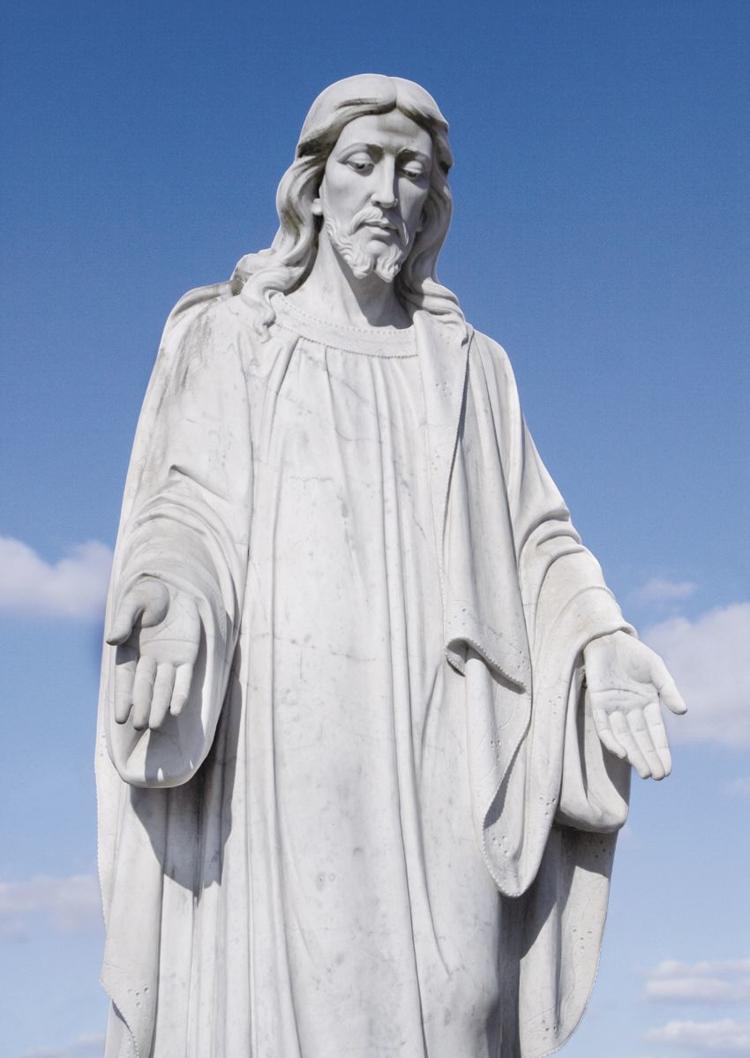 The novel, "Pollyanna," and Hayley Mills' Oscar-winning portrayal of that role, left an indelible mark on our collective memories. Pollyanna is synonymous with unfailing optimism, with seeing silver linings in every black cloud.
While cheerfulness is a virtue, it may seem inauthentic when coping with major crises in life. Many Christians feel that putting on a happy Pollyanna face is a core demonstration of our faith. Is Pollyanna the exemplar of our faith?
The Bible does encourage us to "count it all joy when you meet trials" (James 1:2). That would be quite Pollyannaish, if the instruction stopped there. But it continues to tell us that joy comes from the knowledge that "the testing of our faith produces steadfastness" (James 1:3).
The Christian view of difficulties is not masochism, reveling in the pain. It is seeing the pain as a test, in which we can demonstrate mastery of life skills. Every teacher wants her student to ace tests. This shows that she communicated the subject matter effectively.
In the same manner, a Christian views life challenges as a chance to grow in maturity and ultimately to show that we understand the true nature of life. The problems do not threaten our core if it is rightly founded. Jesus compared the man who dug deep and set his foundations on rock and the man who built on the sandy surface. Floods are no threat to Him whose foundations are settled on rock.
So what is the ultimate foundation for Christian confidence in the midst of the floods of COVID, economic instability and social conflict? Repeatedly in Scripture, God promises to never leave His children, nor forsake them (notably, Hebrews 13:5).
God has not promised to protect His people from troubles. On the contrary, Jesus warned that "in this world you will have tribulation" (John 16:33). Ever since man's rebellion against God in Eden, the world has experienced loss, dysfunction and pain.
Romans 8:22 tells us that all of creation groans in the pains of childbirth, as we await the full redemption of mankind and creation by the establishment of God's rule on earth. Pain will be a constant part of life until He sets up His eternal Kingdom, but He has promised to accompany us amidst the pain.
The story of Shadrach, Meshach and Abednego in Daniel 3 tells of their being cast into a furnace for refusing to worship the Babylonian king.
Nebuchadnezzar looks into the fire and sees four men in the flames, when only three had been thrown into the furnace. The king described the appearance of the fourth as like a son of the gods. The three young men emerged from the furnace unharmed and not even smelling of smoke. God did not prevent their being thrown into the flame for obeying Him but He was with them as they endured this.
Does God always rescue us as He did with the three young men? No, but His sustaining presence is real even when the suffering has no apparent, happy ending.
In Acts 6:56, Stephen is stoned to death for speaking truth in Jerusalem. In the midst of this, he sees "the Son of Man (Jesus) standing at the right hand of God."
He endures the painful death triumphantly, asking God to not hold his tormentors' sin against them. With God as our ever-present companion even martyrdom has no power to rob us of our peace. We can truly face anything life can deal out to us.
Since Jesus comforts us in all our afflictions, we are equipped to comfort others in their afflictions (2 Corinthians 1:4). Our trials are not senseless but rather open a door of opportunity for us.
We can understand those who suffer and can walk with them through their pain. We become the hands and feet of Jesus in meeting the needs of those around us. Suffering is universal. The need for comfort is universal. By suffering in the company of God Himself, we have resources to lessen the suffering of our neighbor.
Christianity does not encourage apathy (denying the feeling of pain) like the Stoics nor does it declare evil to be mere illusion as do Christian scientists. The Christian response to affliction is more than Pollyanna's Glad Game, finding good aspects of misery. C. S. Lewis wrote that "God whispers in our pleasures, speaks in our consciences, but shouts in our pain. It is His megaphone to rouse a deaf world."
Pain is real. Pain is serious. But pain is constructive. It tests our faith. It builds our faith. It focuses our attention on God's promise to never leave or forsake us. In our turbulent times, are you allowing God to still your heart with the awareness of His steadfast companionship?
Doug Kiesewetter is a serial start-up business and social entrepreneur, having launched 13 for-profit ventures and many non-profits over the past 4 decades. He is currently CEO of a Montrose-based solar manufacturer and chairman of Waterstone, a public Christian foundation in Colorado Springs. Doug is a member of Cedar Creek Church. He and his wife Deborah have two adult children and four grandchildren.