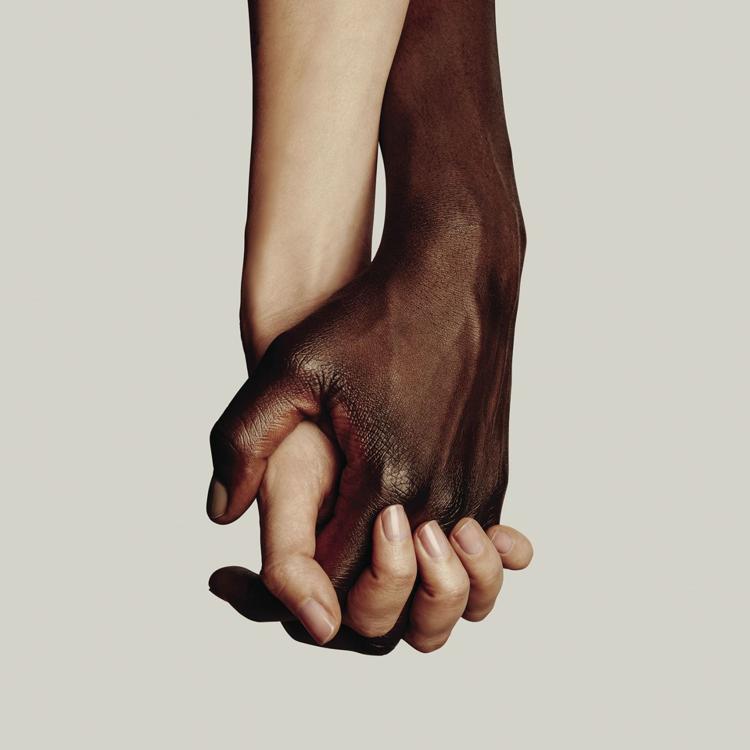 In January of 2002, I traveled to the country of Haiti on a mission trip. I had not yet been outside the U.S. During my time in Haiti, I became aware of an inner fear that had not previously expressed itself. It was fear that rose from being different from those around me.
Haiti is a nation made up primarily of the descendants of African slaves. They gained their independence from France in 1804. What I recognized was the fear that I was a minority in a country in which much of the population was black and spoke a different language (French Creole).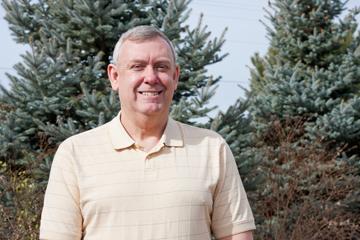 This fear was enhanced when I watched as Haitians fought over the right to load my luggage while a Haitian policeman stood by and did nothing to prevent the violence. Later, a truck I was riding in clipped a young Haitian riding a bicycle in traffic. When I asked why we did not stop to see if the young man was OK, I was told that in these situations, white people are automatically considered at fault and we were advised to avoid stopping.
These, and other incidents, caused me to feel unsafe and unable to trust the authorities to help me if I was in trouble. This is the closest that I as a white individual have come to feeling a tiny portion of what it feels like to live as a black person in our society.
Wintley Phipps, an African American, writing for the Adventist Review states, "As a father I live every day with the foggy fear that George Floyd's story could be mine, or my son's — anyone of the three. Every day comes with a calculus that keeps me from doing things that would be perfectly normal if I weren't black.
The perennial thought is "reduce the risks that come with your color." You learn to calibrate your steps by a lie." He goes on to share that when he moved into a new neighborhood, he went to the police station to introduce himself to as many officers as he could.
"I was fearful of dying by the lie, afraid that officers would blunder because they saw me going into my own house."
You might ask who does that? Phipps would answer, "Those are the kinds of calculations you make as a black male trying to be safe in America."
What does that have to do with you and me in Montrose, Colo., in 2020? How do the deaths of George Floyd, Breonna Taylor and Ahmaud Arbery influence how we live as Christians in western Colorado?
These events, and the protests that rose from them, remind us that as much as we would like to believe prejudice does not exist or that we are too far removed from the "big city" to be disturbed by it, racism exists and we must be willing to have the difficult conversations that are necessary to overcome it.
I certainly do not pretend to be an expert on race relations. However, I do believe that God's word speaks to us regarding how we ought to respond when these difficult situations arise.
"My dear brothers and sisters, take note of this: Everyone should be quick to listen, slow to speak and slow to become angry, because human anger does not produce the righteousness that God desires. Therefore, get rid of all moral filth and the evil that is so prevalent and humbly accept the word planted in you, which can save you." (James 1:19-21)
As a follower of Jesus who has white skin, it is imperative that I learn to be "quick to listen and slow to speak." It is all too easy to dismiss the harmful actions of those in authority to a few bad apples rather than taking the time to hear the pain of those who live in fear that they might be mistaken for a burglar when entering their own residence.
I must be willing to lay aside my defensive posture and lean in to hear what people of color have to say even if it is painful. It's too easy to toss out a defensive meme on social media rather than to take the time for someone else to tell us his or her story.
I learned growing up that those who did not feel they were being heard were often those who "acted out" so that they would be noticed. How much better to have conversations, as difficult as they may be, than to suffer the consequences of the actions of those who feel there is no other way they can be heard than to shout loudly and act violently.
James goes on to state that we should be "slow to become angry, because human anger does not produce the righteousness that God desires." (James 1:19-20) I am not referring to anger that motivates me to act, to correct a wrong, or otherwise protest injustice in the world.
Even Jesus knocked over a few benches and tables in Matthew 21 to make the point that, "My house will be called a house of prayer, but you are making it 'a den of robbers.' I am however speaking about using anger as an excuse to do what I want to the detriment of someone else or to cause harm to someone's life, property, or reputation. This does not bring about the righteousness God desires."
Dr. Martin Luther King, Jr. echoed this understanding in his speech from the Lincoln Memorial in 1963:
"In the process of gaining our rightful place we must not be guilty of wrongful deeds. Let us not seek to satisfy our thirst for freedom by drinking from the cup of bitterness and hatred. We must forever conduct our struggle on the high plane of dignity and discipline. We must not allow our creative protests to degenerate into physical violence."
This also applies to those who are entrusted to protect and serve the communities in which we live. The abuse of authority by those who are entrusted with public safety undermines all those who seek to serve honorably as public servants. The actions caught on film of four Minneapolis police officers are why we are having this discussion.
Finally, Scripture tells us to "get rid of all moral filth and the evil that is so prevalent and humbly accept the word planted in you, which can save you" (James 1:21). What word is that? I believe the answer is found in Galatians 3:28: "There is neither Jew nor Gentile, neither slave nor free, nor is there male and female, for you are all one in Christ Jesus."
The goal of these difficult conversations is to move the needle of progress forward so that we are closer to scripture's promise that we are all one in Christ Jesus. Wintley Phipps encourages us to remember Dr. King's words, "To those who feel rejected, belittled, and abused, I say: love is stronger than the lie"; and as Dr. Martin Luther King once said, "Hate cannot drive out hate: only love can do that."
John writes, "There is no fear in love. But perfect love drives out fear because fear has to do with punishment. The one who fears is not made perfect in love. We love because he first loved us. Whoever claims to love God yet hates a brother or sister is a liar. For whoever does not love their brother and sister, whom they have seen, cannot love God, whom they have not seen. And he has given us this command: Anyone who loves God must also love their brother and sister" (1 John 4:18-21).
These are difficult days. However, with God's help and our willingness to engage in constructive, loving dialogue with those who are different than us, I believe better days are ahead. May God help us to act in faith with the hope that His love can transform our lives and help us to build a lasting and just society until Jesus returns and calls us home.
Buddy Cook is pastor of Montrose First Church of the Nazarene.