Protecting a one-run lead and needing two outs with runners on third and second in the seventh inning, Montrose right-hander Parker Davis received some help from his infield, shortstop Keagan Goodwin, who cut down the runner at home for the second out.
A batter later, Grand Junction Central's Ryan Pinneo grounded out to second baseman Rocco Manuel, securing Montrose's (9-4) 3-2 win, a season sweep of Central (2-10) and Davis' complete game effort.
The outing was Davis' best of the season, and over his last three appearances, the junior has a 2.45 earned run average, allowing three earned runs in 11 innings with four strikeouts and just two walks.
"We needed it, and secondly, he threw a ton of strikes," Montrose coach Landon Wareham said of Davis' performance Thursday. "He went right at them. He's a contact pitcher. He's got a lot of down movement, so you better be ready to play defense because he gets a lot of ground balls and lots of action. Our guys did a good job of being ready and made good plays."
Davis was efficient, a pitcher's best friend. He threw 81 pitches in seven innings, and an impressive 78% of those pitches (63) went for strikes. His only walk came in the seventh inning, and he didn't allow a hit until the fourth inning, retiring 10 of Central's first 12 hitters.
Now past the season's three-quarter mark, Davis has quickly developed into one of Montrose's top arms, becoming more comfortable with his sidewinding arm slot that he continues to refine and improve, he said after the game.
"I felt good," Davis said of his outing. "I came up there with a plan to throw strikes and let them hit it to our defense. I knew my guys would make plays behind us."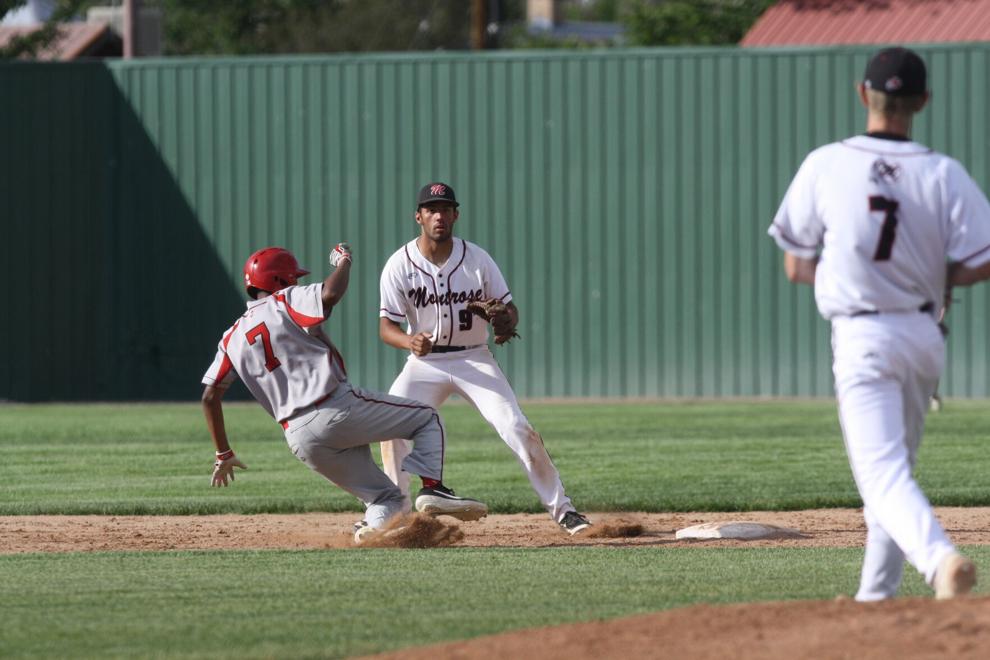 The infield combination of Goodwin and Rocco Manuel gave Davis a key double play in the fourth inning to escape a jam, but the outfield was sharp, too, especially sophomore David Dominguez, who has been hot with the bat.
Dominguez, for the second time in as many games, drove in three runs, including a key two-run single on a line drive to left field in the fourth inning that scored Nolin Boone and Zeke Steenburgen. (Dominguez was 3-for-5 in a 11-8 extra-innings win over Central on Tuesday.)
After the Warriors tied the game in the sixth inning, Dominguez drove in the game's deciding run on a double to left field, scoring Jaxon Kattner, who led off the sixth with a double.
"David finally bought into the approach a couple weeks ago of staying short, staying middle, staying away. Since that point, he's been a tough out in the lineup for us," Wareham said.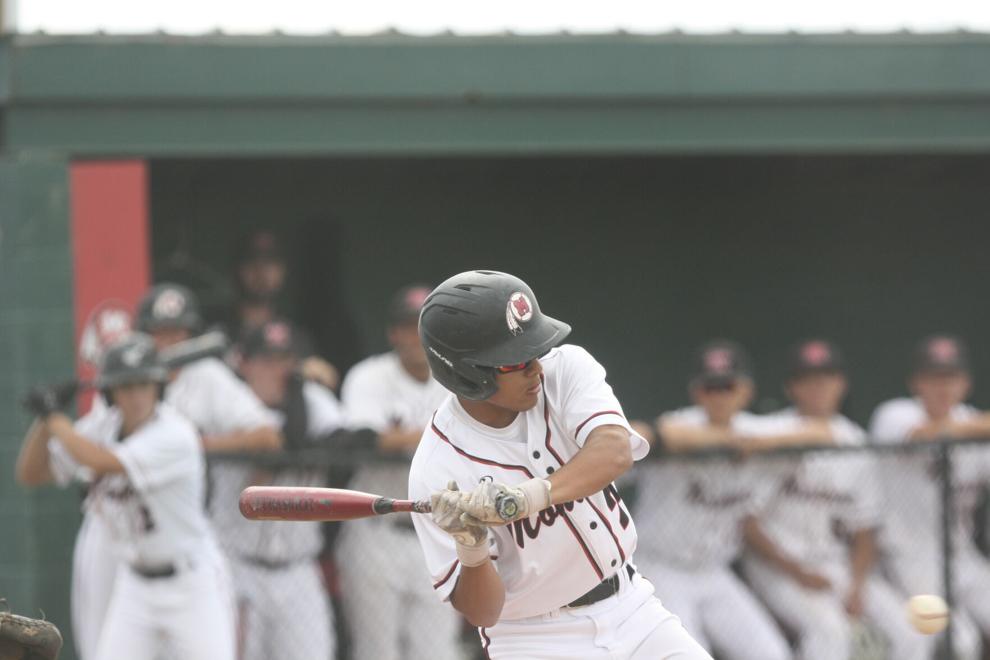 Opposing pitchers have had to work a little extra lately against Dominguez, who is hitting .444 (8-for-18) in his past six games. He's been sharp out of the No. 6 spot in the lineup, helping a Montrose offense that's scored 31 runs over the last four games.
"I've just been trying to go up the middle, get a base hit and get those runners in," Dominguez said of his approach at the plate.
Central's starter Rylan Nostrand was outdueled by Davis, but still registered a quality start, allowing three runs on six hits and three walks through six innings. Boone started the fourth with a double, and moved to third two batters later on a sac bunt by Kattner before Dominguez brought him home.
The win moved Montrose to 4-4 in conference play after starting 0-4 with two losses each to Durango and Fruita. The Indians are riding a four-game winning streak, their longest of the season.
It's too late to catch league-leading Durango, who is 6-0 in SWL play, and Montrose not having anymore conference games left, but at 9-4, the Indians are in the playoff picture.
The Indians will play their final home game on Saturday at 11 a.m., against Gunnison (10-2, 9-1 in league), and will head to Pueblo County, ranked No. 5 in the 4A RPI standings, on Tuesday. Montrose, currently ranked No. 11 in RPI in 4A, should gain a boost in the standings, win or loss, considering the quality of the opponent (Pueblo County is 9-4).
The game against Delta, previously scheduled for Friday, will now be played next Thursday, in Delta. That should alleviate some stress for the pitching staff, who were scheduled to pitch through 21 innings (or more if games went into extras) over a three-day stretch.
It also gives the Indians a chance to go into a potential playoff game with less time off between games, keeping the players fresh in terms of on-field play.
"We just need to be thinking about going for these wins," Davis said. "The job's not finished."
Josue Perez is a staff writer for the Montrose Daily Press