The Montrose High School boys golf team finished in a tie for eighth place Tuesday in the state 4A championship held at City Park.
Their two-day total was 233-231–464, tied with Steamboat Springs. Riverdale Ridge High School of Thornton won the title with a two-day score of 216-220–436.
Windsor was the runner-up, nine shots back at 231-214–445. Two schools, Cheyenne Mountain of Colorado Springs and Silver Creek of Longmont, tied for third at 447.
Noah Richmond led the Montrose team with a two-under par 68 Tuesday to go with Monday's opening round of 77 for a total of 145. Richmond, a sophomore, was one of only five players to score an under par round on the tough City Park course. He finished in a tie for eighth for medalist honors.
Brentlyn Paiz of Windsor was the 4A medalist with a 71-68–138. He also had the low score Tuesday (67) which featured 84 players from 12 schools. Reese Knox (140) of Falcon and Ben Harding (141) of Silver Creek finished second and third in the medalist competition.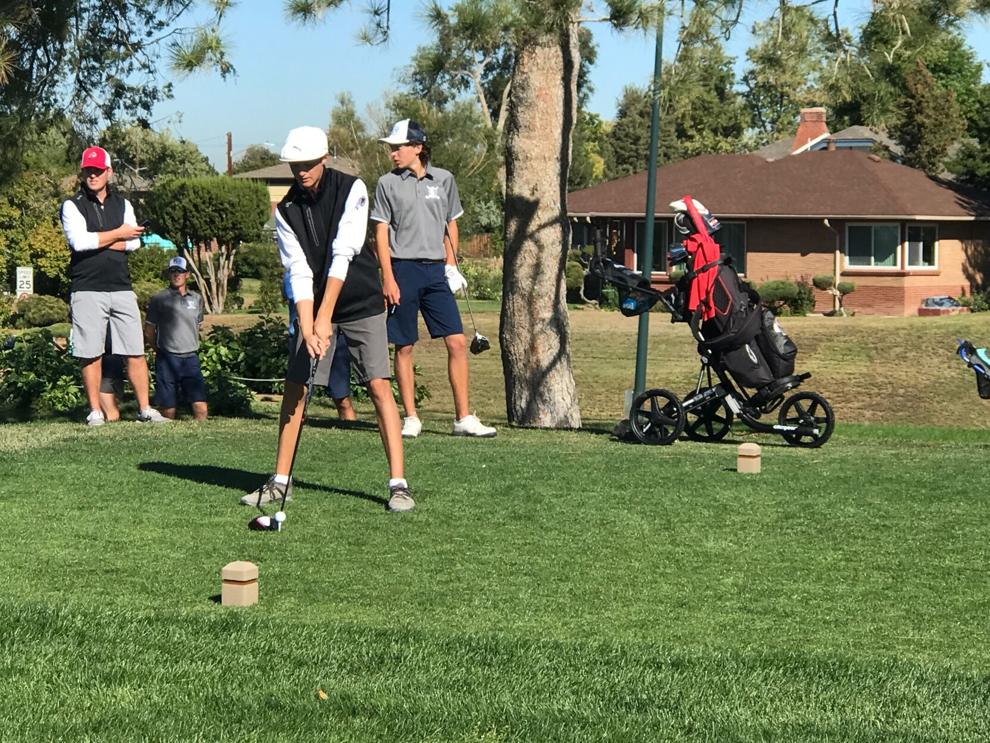 Connor Bell, a junior, also improved from day one, shooting an 81 Tuesday for a 170 total. Liam Beshoar shot 77-83–161. Jake Legg carded a 79-82–161. All three are juniors. The two-day, 36 hole tournament was played in sunny, 70-degree temperatures. The greens at the newly renovated City Park course were fast and tested the entire field.
"Noah had a great bounce back day," said MHS coach Steve Skiff. "The entire team never gave up. We have a lot of positives to build on for next season."
All four Indian golfers are underclassmen, as is most of the entire team.
"We have a lot of talented young golfers coming up," added Skiff.
The Indians won four tournaments during the season and won their sixth straight regional championship last month.
Stephen Woody was the publisher of community daily newspapers for 38 years in four cities, including the Montrose Daily Press, 1997-2011.