Montrose High School volleyball has been named the No. 8 seed and will host No. 17 Mead and No. 29 Mullen at regionals this Saturday.
Montrose, Mead and Mullen have been placed in Region 8 and the host site is Montrose High School since Montrose has the highest seed of the three.
Montrose finished the season ranked No. 9 in the 4A volleyball RPI but moved up to No. 8 once The Indians are coming off a weekend tournament where they finished 1-3, opening with a two-set win over Doherty. They lost three straight after their tournament-opening win, losing to Woodland Park in three sets , Erie in two and Bayfield in three.
Overall, Montrose finished 17-6 on the season and second in the Southwestern League with a 7-1 record. They average 10.7 kills and 15.8 digs per set.
Mead (13-10) enters the regional tournament winners of four of their past six games. The Mavericks went 6-3 in October.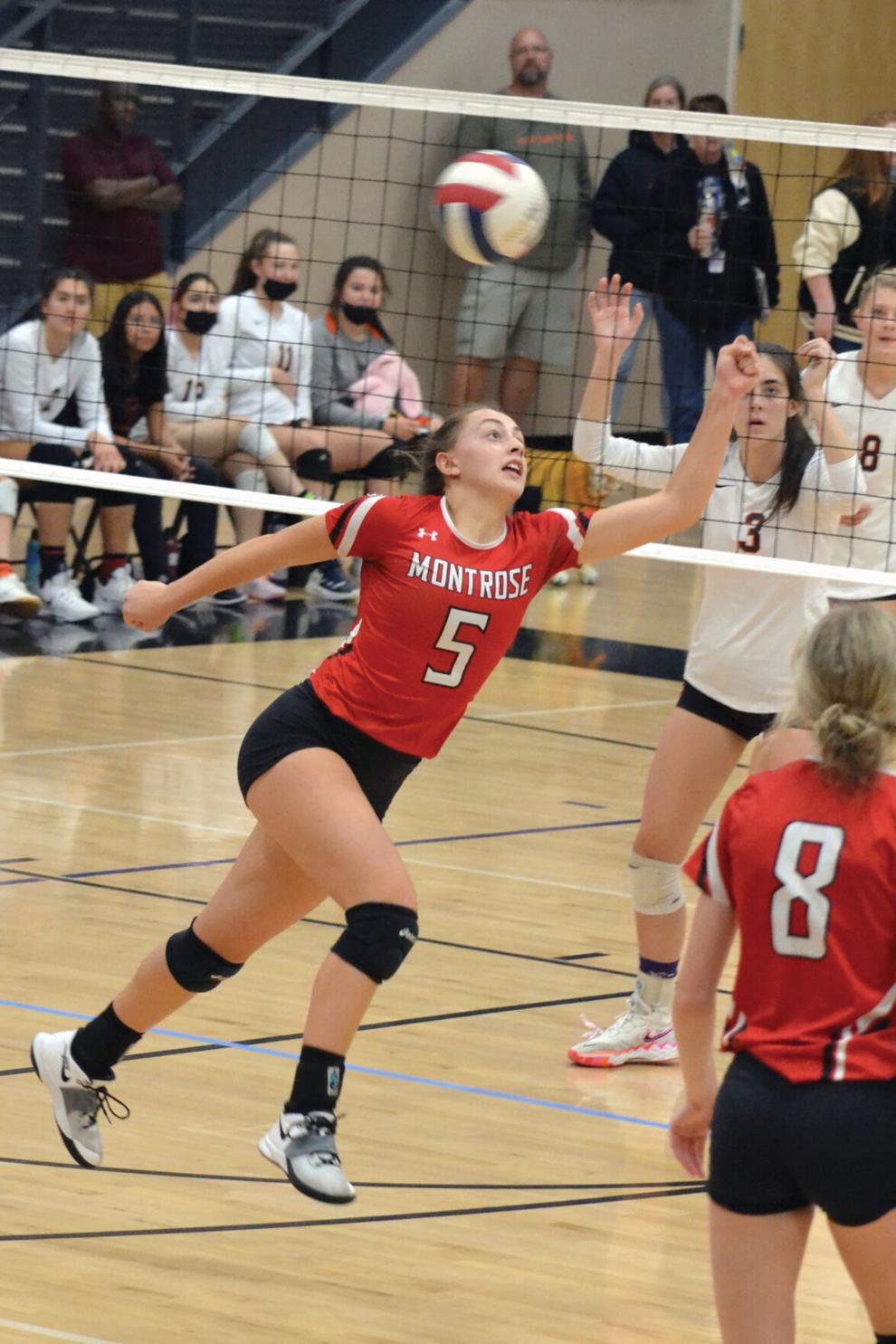 Despite the nearly. 500 record, the Mavericks are no tough out. They finished last spring as the 4A runner-up after losing to Palmer Ridge in the 4A girls volleyball championship. They knocked off Coronado and Windsor, then the No. 1 team in 4A, during their finals run.
Mead features a pair of heavy hitters in Quincey Coyle and Morgan Munro. Coyle leads the team with 337 kills, with a hit percentage of .350, and Munro has 209. The team averages 10.3 kills per set, with an overall hit percentage of .261.
Mullen is just one of three teams to qualify for the tournament with a losing record (Lewis-Palmer and Durango are the others). They went 3-8 in
October and lost four straight before winning their final game of the season Saturday.
Each team will play against one another once, with Montrose and Mullen to start. Mullen and Mead will then play one another and Montrose will play Mead after. The team that finishes 2-0 will advance to the 4A state tournament.
The Indians didn't qualify for the state tournament last spring, losing both of their regional matches.
Three of Montrose's current players — Kelsey Rocco, Madisen Matoush and Taylor Foster — were a part of the 21-7 team in 2019 that hosted and won regionals and qualified for state, entering as the No. 2 seed before losing to Lewis-Palmer in the quarterfinals.
Josue Perez is a staff writer for the Montrose Daily Press