The Montrose boys basketball team were well represented with Southwestern League conference honors in 2021. 
Forward Luke Hutto, for the second straight season, was named SWL Conference Player of the Year and made first-team All-Conference. Hutto was joined on the first-team by teammate and point guard Trey Reese (he made the second-team last season).
Hutto also earned a first-team All-State honor, while Reese was named an honorable mention.
Fletcher Cheezum earned his first All-Conference nod, and Jordan Jennings nabbed his second consecutive second-team All-Conference honor, marking four of five players from the starting lineup that made the SWL all-conference teams.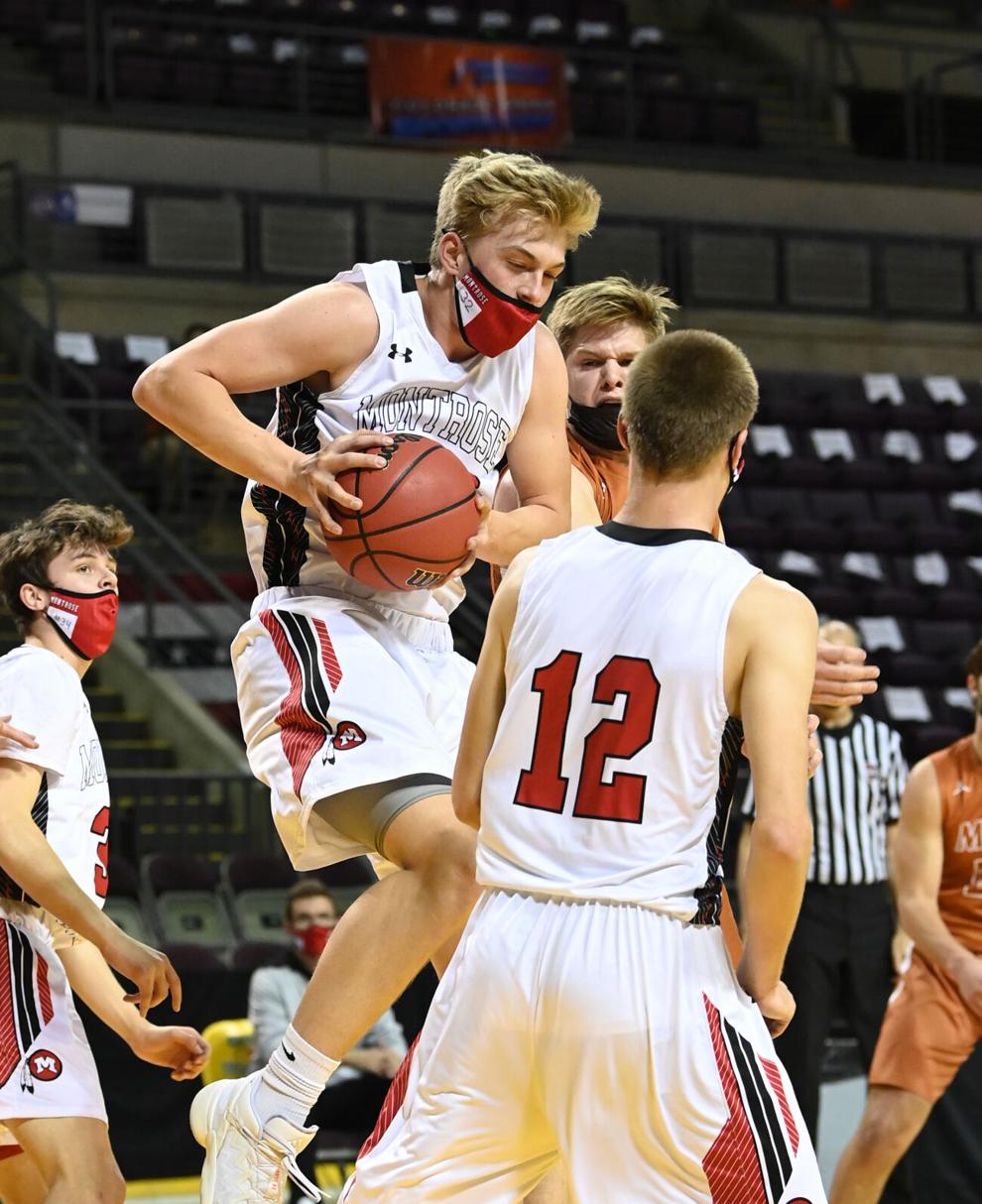 Starter and center Ashden Oberg wasn't selected for either team, but played in all 19 games and averaged 9.5 points and 6.2 rebounds for the Indians. "(Ashden) was a vital part of the team's success, especially in our five playoff games," Montrose coach Ryan Voehringer said. "He was outstanding on both ends of the floor."
Voehringer was named Coach of the Year for the second consecutive season. Voehringer led the Indians to the 4A state title game, an 18-1 overall record and an undefeated finish in conference play as Montrose went 8-0 to capture the SWL crown.
Hutto improved upon his sophomore season, averaging 15.1 points, 7.3 rebounds while recording five double-doubles as a junior.
"There's nothing on the basketball court that Luke Hutto can't do," Voehringer said. "He can score from the perimeter, he can put the ball on the floor and get to the rim and finish with either hand, he can score on the low block, he can defend, he can rebound and he can distribute the basketball. He's your ideal basketball player. A coach's dream. What I love the most about Luke is, despite all the awards and accolades he's earned, he's the most humble and down to earth young man I've ever coached or been around. He just quietly goes about his business and puts up huge numbers on the basketball court. He just continues to keep getting better and better."
Reese offered some highlight reel plays as the Indians' point guard, zipping passes left and right throughout the season. He averaged 9.7 points, 4.3 rebounds and 4.7 assists per game.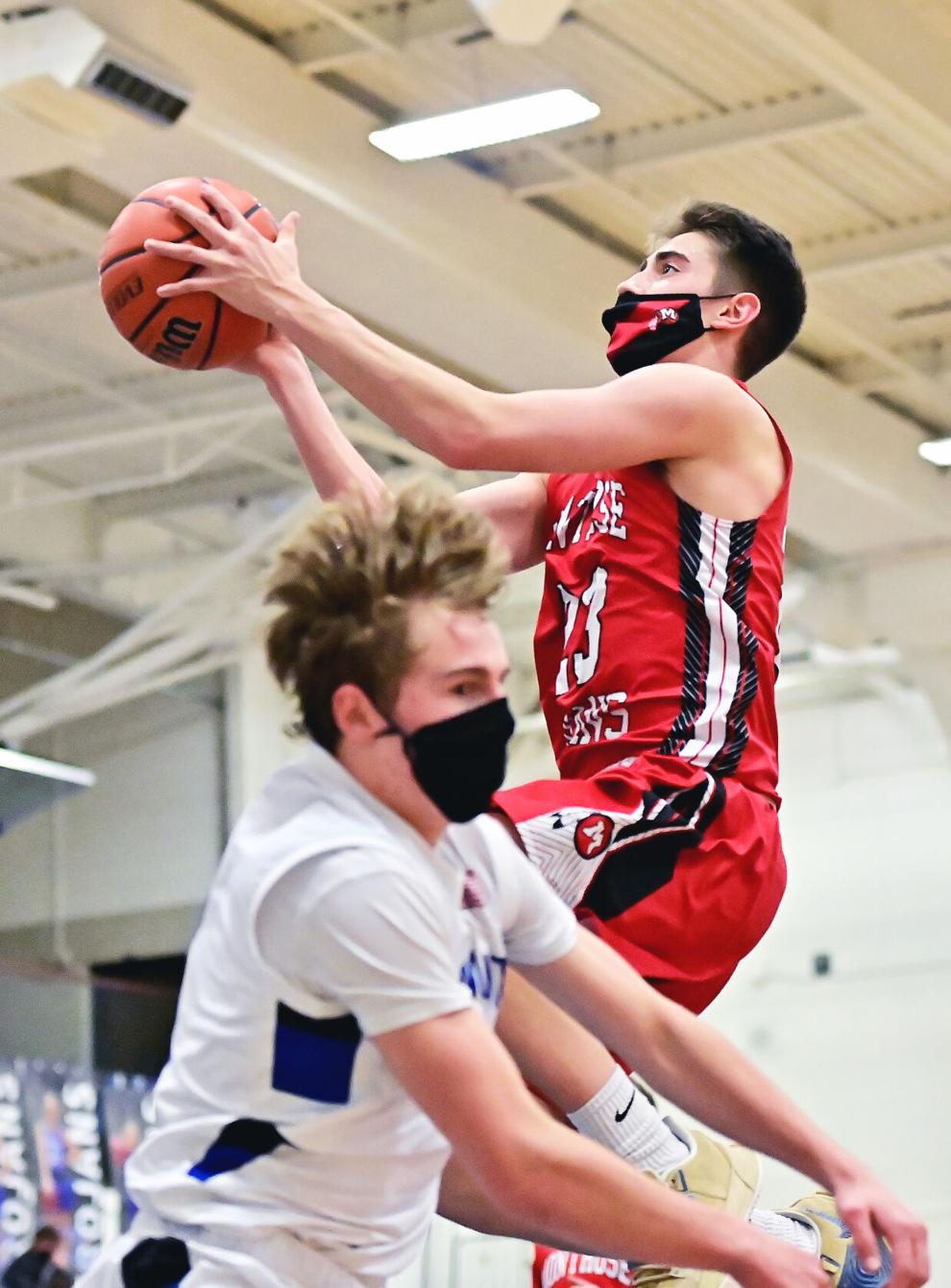 "Trey is what every coach wants and needs to be successful," Voehringer said. "He's a coach on the floor. As our point guard he ran the show for us. Trey makes everyone on his team a better player. He's highly skilled on both ends of the floor and very unselfish. He was the engine that made our team go. Teams that are successful have a solid point guard and we have a great point guard."
Montrose's best defender, Jennings, often covered the opposing team's best player, and succeeded often, too, limiting them to their lowest scoring output. He offered some scoring, averaging 3.7 points, and his defensive play was a big reason why Montrose started the season 10-0, Voehringer said during the season.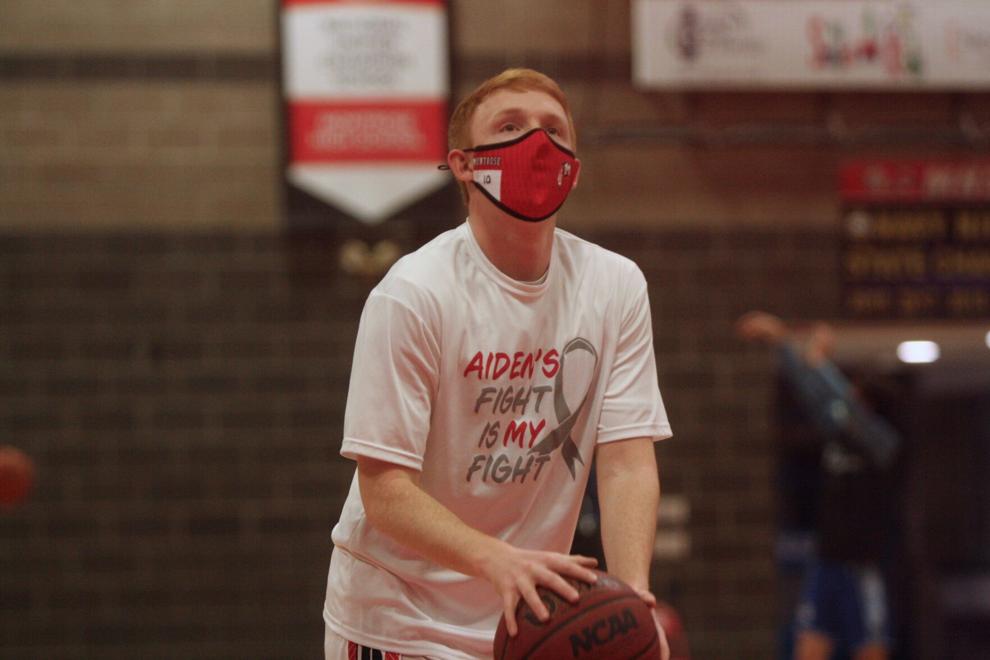 "Jordan is one of the toughest and hard nosed players I've ever coached," Voehringer said. "He would run through a wall for you as a coach. The attributes that Jordan brought to the team are attributes that cannot be coached or taught. Attitude, effort and a competitive drive that very few players have nowadays. Jordan is one of those players that cannot be replaced."
If the Indians needed a three-pointer, Cheezum often answered the call. He averaged 9.8 points and led the team in three-point shooting with 33 makes at a 37% clip.
"Fletcher's work ethic is what led him to earning Second-Team," Voehringer said. "Fletch lives and breathes basketball. He's spent countless hours working on his game. He had an outstanding season for us and was hands down our best perimeter shooter."
The team was the first since 1951 to reach a state title game in program history. The Indians were the first Western Slope 4A basketball team since 2002 (Montezuma-Cortez) to reach the state championship.
"What I loved most about this team this year was their desire and drive to compete at a high level night in and night out," Voehringer said. "They believed from day one that they were a top four team in 4A. They proved that with the season they had. They played as a team and believed in one another and the guy next to them all season long."