The Olathe Pirates hitters took center stage on Tuesday afternoon as they defeated the Roaring Fork Rams by the score of 18–8.
"We came to hit today," Olathe coach Tyler Vincent said. "We put balls in play, and when you do that and the other team throws it around a little bit, we took advantage of some of that."
The Rams scored four runs in the top half of the first inning and added two more in the in the third on a long home run by Henry Richardson. Roaring Fork scored their final two runs in the fourth inning.
The Pirates pushed across a run in the first and three in the second before breaking the game wide open with seven runs in the fifth inning, sending 11 batters to the plate in the frame. The Pirates then added five runs in the sixth inning, triggering the 10 run rule, ending the game.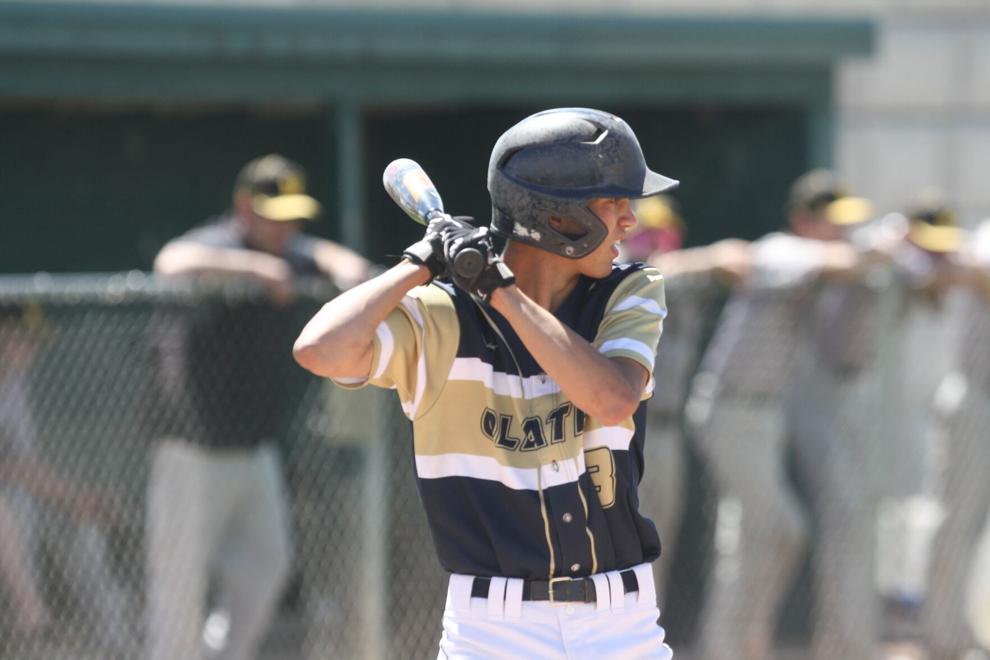 Individual Pirates logged impressive numbers. Dimitri Prisbrey reached base five times and scored four times, in addition to pitching two innings of scoreless relief. Gavin Hall stroked three base hits, followed by Ian Schenck and Byron India with two each. Wyatt Mansker pitched the first five innings for the Pirates and was credited with the win.
"Our pitchers threw well," Vincent said. "However, we've got to make more of the routine plays for them to keep us in these games, keep up advancing, getting better. Saturday is another test."
When asked about the mindset of his hitters, Vincent said, "Yes, they went in swinging. We haven't played in over a week. So practice time and re-focusing paid off. They came to play with the right attitude, right approach and it paid off for us today."
The Pirates overall record moves to 5–9 for the season, with a record of 3–6 in league action. The Roaring Fork Rams fell to 2–13 overall, and 1-10 in league play.
Earlier in the season Roaring Fork and Gunnison were scheduled to play a doubleheader but were unable to play the second game. It was decided that Gunnison would play the make-up game with the Rams at Olathe prior to the Roaring Fork – Olathe Pirates contest. The Cowboys prevailed by the score of 9–6 in extra innings.
Next up for the Pirates, a Saturday doubleheader with the visiting Ignacio Bobcats. First pitch is scheduled for 11 a.m. at Hubbard Field. The second game will begin 30 minutes after completion of the first game.