After 17 years at the helm of the Olathe High School football program, coach Ryan Corn is stepping down, opting to spend more time watching his kids play their respective sports — daughter Sadie plays softball at Montrose High School and daughter Lizzy is a cross country runner and basketball player in middle school. Bryson, fifth grade, plays football, wrestles and will play baseball this spring.
"It's time," Corn said in an interview. "I want to be able to have a little bit of flexibility to see my daughter play softball and do a lot of things. Taking on three sports is a lot.
"I love coaching, but for me to be able to be around my kids' stuff and my daughter's competitions, football is the one that had to go ... it was time for me to step down as head coach and be a parent and help out in other ways."
It's been a busy coaching year so far for Corn, who will lead the track and field team at Olathe High this month and next. Corn, before the start of the season, accepted the position of head coach for the girls wrestling team, which completed its inaugural year as a program at Olathe in March and was consistently ranked in the top 10 of girls wrestling programs across the state. Months prior, he coached the Pirates during a truncated fall football season in which they went 2-5.
During his 17-year run as head coach (he spent some seasons as an assistant prior to taking on head coaching duties), Corn compiled a 103-66 record, reached the playoffs seven times and led the Pirates to five league titles and two state championships, both of which came in a three-year span. Olathe's football program, at that time, was one of the most dominant 2A programs in the state.
During that span (2008-2010), the Pirates accumulated a 37-3 record, including a stretch where they won 25 straight games, and were 21-0 in conference play.
"Ryan really studies the game," said OHS Athletic Director Joe Archuleta, who was an assistant coach in the football program during the championship seasons. "As the game evolved from power I's and regular slot I formation, he's been able to evolve into spread, and defensively, he studies the game and offensively, too … his (players) were always prepared."
The first title, in 2008, was a 22-21 victory over Erie. Pirates running back David Rhodes scored from one yard out in overtime and kicker Sergio Salazar nailed the extra point to secure the program's first championship in school history. The victory also capped a perfect season as the Pirates finished 14-0.
Olathe returned to the playoffs the following season as the No. 2 seed, but lost 34-31 in the quarterfinals to Kent Denver.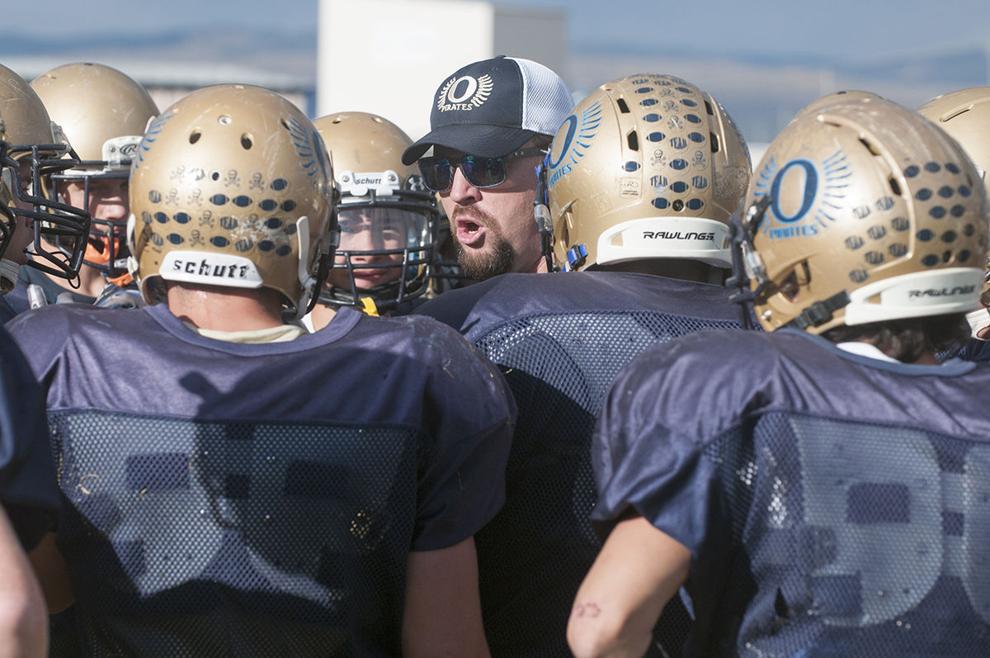 It took just one season for the Pirates to return to the state championship, as they made it back in 2010 as the No. 4 seed. This time, they repeated what they accomplished two years prior, defeating Brush High by a single point — 14-13 — similar to their win over Erie. Olathe's Zach Cosper intercepted a pass with 40 seconds left to play, sealing the program's second title.
"There was a real sense of what Pirate football is about," said Archuleta of the three-year run, "and it all stemmed from the relationships and chemistry that was put together."
Cosper, quarterback Keifer Wollert, Cody Harrison and Kyle Piatt, all seniors in 2010, finished their high school careers as two-time state champions.
"Anytime you win a state championship, it's huge," Corn said as he reflected on the Pirates' pair of title victories. "It doesn't matter what sport it is. For both of those (wins), we had the right combination of kids in the program. We had such a good combination of kids that came through there.
"... Those years in particular, right away you could tell there was something special. (The players did it and took care of (business) and we won two state championships."
Piatt, who played in OHS's football program from 2007-2010, remembers Corn's coaching energy as he entered his freshman season. Piatt also remembers Corn's love for shorts.
"Coach Corn is always wearing his shorts," Piatt said in a phone interview. "It doesn't matter whether it's nice or cold. He wore shorts in snowstorms. I remember thinking, 'what the hell is he doing?'"
Beyond Corn's traditional attire, his coaching philosophy helped the team on-and-off the field, said Piatt, who eventually joined Corn's coaching staff. Corn's philosophy also helped the players outside of the game.
"We were always taught academics first and athletics second," Piatt said. "All the coaches on that staff with Corn pushed that. Players on that team did not struggle with grades. We took care of business in the classroom. Even if they (players) didn't play (in college), they were able to go places because of that."
Corn often pushed the players, and though tough at times (not in a bad way, Piatt said), he always seemed to know when to offer that extra nudge.
"I loved playing for him. It was a good opportunity for me," Piatt said.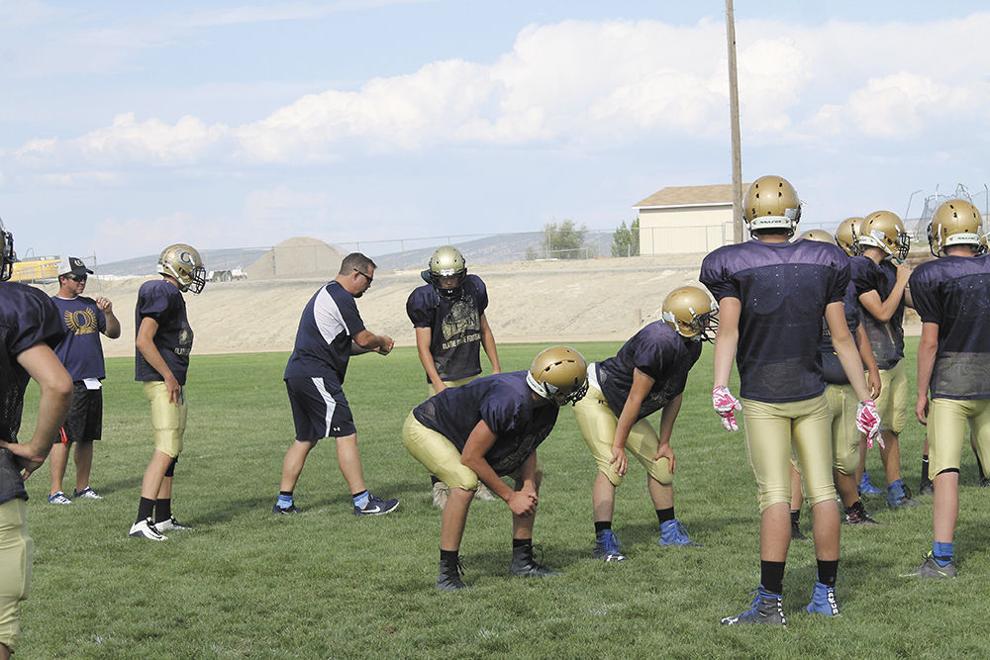 Outside of football, Corn was on the sidelines last month as he watched Nicole Koch and Kierstin Myers each capture girls state wrestling titles. Corn helped guide the girls in the program navigate their first season — girls wrestling wasn't a sanctioned sport in Colorado prior to this year.
Corn, in 2014, as the assistant coach for the boys wrestling program, watched Olathe's Trenton Piatt win a state championship in the 120 pound weight class at the Pepsi Center in Denver.
Throughout the years, he's coached hundreds of student-athletes at Olathe High School in what's been a near two-decade run in a coaching capacity.
"Coaching is probably one of my favorite aspects of education," Corn said. "I just really enjoy working with kids in that facet and it doesn't matter what sport it is. Sports gives these kids such a different outlook on what life can be, and it's impacted me all my life. I've always wanted to be a coach."
"He (Corn) understands the importance of extracurricular activities, especially athletics," Archuleta said. "When he talks to his kids, he talks about character and doing things the right way, and teamwork. All those are qualities that good coaches have."
Corn, as the years passed, has seen some familiar names working with elementary school students in other areas. Some are kids of his former players, a sign of how much time he's spent at the helm. "We talk a lot about a lot of the kids we've been able to see grow up," he said. "Seventeen years is quite a bit."
He's also enjoyed seeing the students grow not just within the game itself, but outside of it, too.
"Just to see kids use sports not only to compete, but bring so many different life lessons for the future," Corn said. "That's the one thing I'll say about sports — those life lessons are huge, and the daily aspect that you can use in the real world, it's one of those things that can't be measured."
Corn plans to return as head coach for the girls wrestling program at OHS, and will continue his duties leading the track and field group. He said he might stick around the football program, it just won't be in a head coaching capacity.
"We've had such a great experience in Olathe and love the community and the kids," Corn said. "We wouldn't change it for the world."