Before Nolin Boone and Keagan Goodwin were honored as part of Senior Day at Montrose High School this past Saturday, the pair helped Montrose (10-4) capture an 11-1 win over Gunnison (10-3) in the Indians' final home game of the season.
Boone was on the mound for the Indians making his 12th appearance, and he was sharp, tossing five innings one one-run ball on two hits. He struck out five and didn't allow a walk to a Gunnison offense that scored 42 runs in its past four games.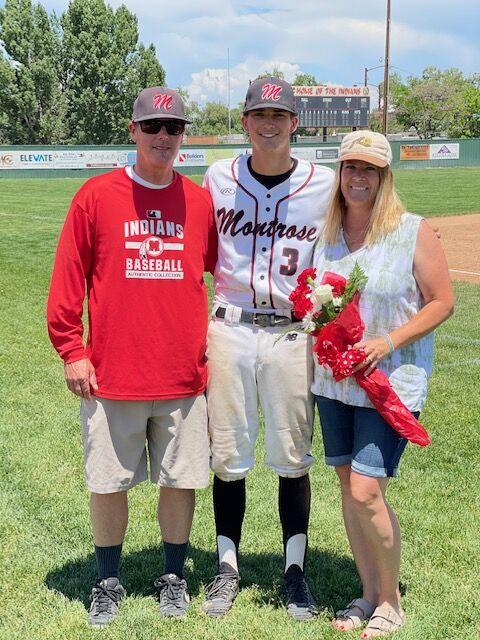 The Cowboys' lone run came in the first, on an RBI single from Nico Marchitelli with two outs, and that's all they could really put together. Boone had 1-2-3 innings in the second, third and fourth, and retired 12 of the last 13 batters he faced.
It's the second time this season Boone allowed one run or less.
Goodwin didn't have a hit on Saturday, but he had an interesting final line: 0-for-0 with four runs scored and a walk. He was hit by a pitch three times, and touched home plate every time he reached base.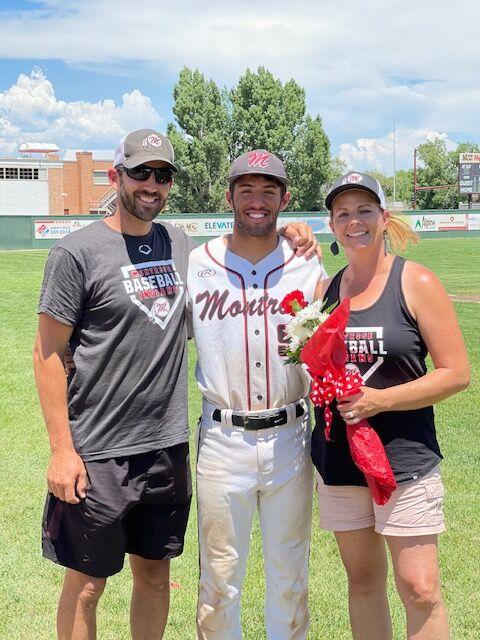 Goodwin's work on the basepaths helped Montrose climb to a 3-1 lead after three innings. Zeke Steenburgen had an RBI groundout in the first, scoring Goodwin, and added a two-out RBI single in the third that also scored the senior.
The Indians put the game away with an eight-run fifth, started by a Goodwin hit-by-pitch. Montrose had seven hits in the inning, including a pair of RBI singles from Jaxon Kattner and David Dominguez. Torrie Eckerman doubled to left to score Dominguez, and after a Gage Wareham RBI single, Boone ended the game with his lone hit of the day, a single to left that scored Goodwin.
The 11 runs marked the eighth time this season Montrose scored 10 or more in a game.
The Indians will take a five-game winning streak to Pueblo County (10-4) on Tuesday. They'll face a Hornets team that's ranked No. 9 in the RPI standings, and No. 8 in the 4A coaches poll from CHSAA.
Montrose is just outside the top 10 in the poll (No. 11), moving up after sitting at No. 14 for a few weeks, and is No. 10 in RPI.