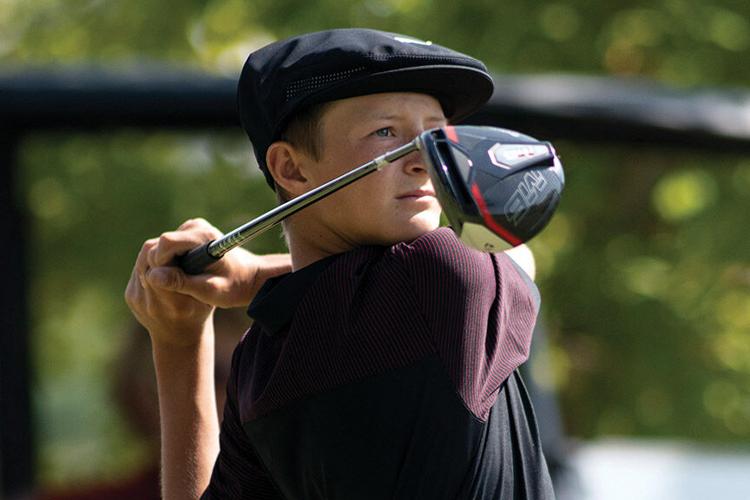 Another tournament, another win.
Montrose High School boys golf team left the Conquistador Golf Course in Cortez on Thursday with their fifth win in six tournaments, totaling 225 as a team, eight shots ahead of second place Durango (233). Cortez scored a 238 to round out the top three.
"We were able to win by eight shots, which was really nice," MHS boys golf coach Steve Skiff said.
Senior Jordan Jennings and freshman Noah Richmond shot two-over par 74s to lead the Indians on Thursday, and tied for third place individually.
The Indians' depth, a clear strength this season, is a significant reason why the team has been able to come away with five tournament wins — Montrose and Durango both scored 229 at the Montrose Invitational at Cobble Creek.
"I'm really happy with our depth. We took 10 kids and we had 10 kids who probably would have been in the top 20 individually. That's one thing that our team has and not a lot of teams have, is depth," Skiff said. "You have to score three out of five scorers for your varsity team, and we're able to get that third score."
Sophomore Jake Legg carded a 77, which tied for fifth, and other varsity players Rocco Manuel and Klay Martinez scored 84 and 85, both good for top-10 individual finishes.
With several players placing in each tournament, the Indians' individual, and team's, disciplined approach is translating into strong tournament play.
"I'd love to take credit for everything that we do in practice, but a lot of these kids put in a lot of work outside of practice. They've been working on their games all summer long, traveling around to different tournaments to get that tournament experience. It's kudos to the kids, the hard work that they've put into it," Skiff said.
"They're out there on the weekend on their free time working on their golf game every bit as much as they're working on it in practice. I think we're seeing those things pay off now with guys improving each and every week."
Jennings, in particular, has been a tournament stalwart. Through six tournaments, the senior has shot under 80 five times and has led the Indians in scoring in all six tournaments.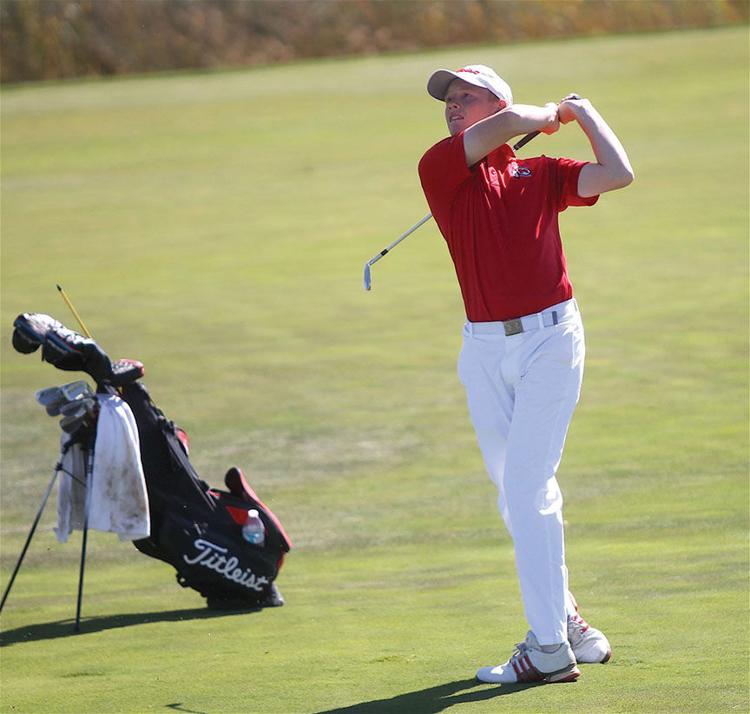 He's only shot under par once and was even par at the Delta Invitational, but the state champion has a knack for consistent play.
"I'm feeling pretty good. There's still a few things in my game that I need to work on. I'm happy with how the team is playing," said Jennings, who added there's still a few areas swing wise he'll need to work on with a focus on dialing in his chipping.
Richmond, a newcomer to the high school game, has matched the play of the seasoned veteran Jennings. He, too, has shot in the 70s five times, with his best score coming at the Cortez and Delta tournaments (74s).
"Definitely happy about [his play]. He's helped us out in every tournament. He knew that coming into the season we were going to need his help. We hope he can continue to play good as we make our way into regionals," Jennings said.
Legg has been another Indian standout. Though the sophomore hasn't reached the season-high one-over par 73 he scored at the Adobe Creek golf course in Fruita, he's registered four out of six tournaments in the 70s.
As for the players' swings a third of the way into the season, they're close to where they need to be.
"We want our golf game to peak in two or three weeks when we go to regionals and hopefully on into state. It's one of those things that I think every one of our kids has something they can work on right now and we'll continue to work on it and get everybody going in the right direction," Skiff said.
The team's mantra, "grinding it out," is another reason the three-peat champions continue to dominate 4A competition. A chipped, far-wide or just short shot isn't a detriment. The Indians, at least, don't look at it that way.
"There may be some adversity that happens on the golf course, but all of these kids have the ability to really focus. If something bad happens, they can flush it away and move on to the next hole," Skiff said.
"Our confidence is high and continues to grow. I'm really proud of our [players'] positive attitudes on the golf course. They haven't been getting frustrated or anything like that. They just move onto the next hole. That's something that's going to help us moving forward."
If there's an area the Indians plan to focus on in practice, it's putting. It'll be something Jennings and the rest of the team plan to fine tune.
"That's one area we're going to continue to work on. It's been good, but it hasn't been great," Skiff said.
Montrose returns to Grand Junction on Monday for a tournament at Bookcliff Country Club.
"The Bookcliff greens are historically fast and they are really undulating… the kids are going to have to pay close attention to the greens and that's where things could be won or lost."
Stephen Woody contributed to this report.